Log Stairs & Specialty Work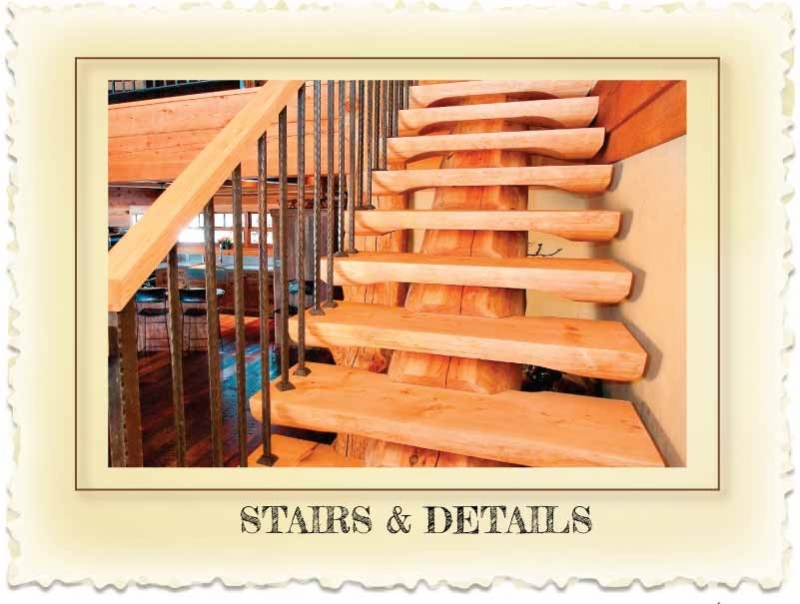 Celebrate your stairs… too often stairs are an after-thought in floor plan design. Instead of becoming a feature of the design; they are treated as a problem to be squeezed in without "robbing" floor space. What goes up, must come down…and rather than resenting the space stairs occupy we suggest that the design challenge of incorporating access to upper and lower floors be met head on, and early in the design stage.

A beautifully crafted set of stairs enhances a home, a perfect example of form and function. It is advisable to become cognizant of your local building codes early in the design stages to ensure that your stairs and railings meet local codes.


While we produce both interior and exterior log hand railing, we encourage our customers to consider choosing or incorporating other railing options, such as wrought iron, particularly for exterior railing, where up-keep and maintenance due to weather exposure can become an on-going chore.

(Helpful Hint....In many jurisdictions, spiral stairs are not permitted by code unless they are a secondary access.)

For more stair images and examples of some our specialty portfolio go to:Stairs and Details
---
Save