Capabilities and Commitments



We believe that a successful building is one you can afford and that meets the needs of your family and personal lifestyle.
At Nicola LogWorks we are committed to
quality construction and thorough planning.
We strongly encourage our customers to create a design/build team consisting of engineer, designer, log builder/timber framer and general contractor whose purpose is to interpret your concepts, trouble shoot problems and offer solutions in order
to deliver the best possible product in as streamlined a process as possiible.

OUR COMMITTMENT TO OUR CUSTOMERS: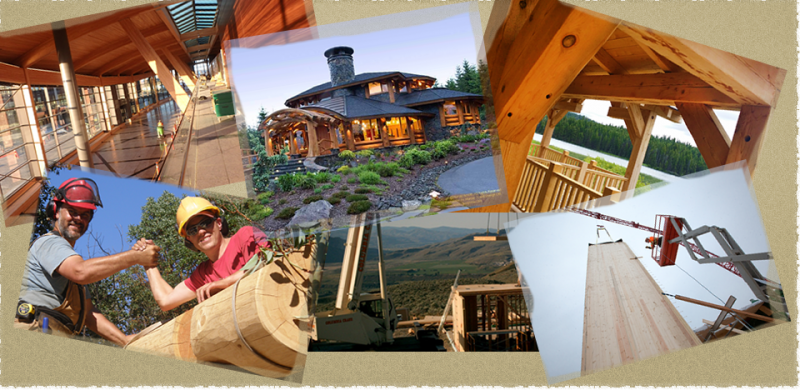 You will never be treated as a commodity at Nicola LogWorks; We take an active interest in your individual needs, wishes and realities.
We will never tell you what you want to hear in order to make a sale.
Most people do not have unlimited resources - we offer realistic assessment of your plans, your site and local conditions.
We will access your total budget (not just what you intend to spend on your log home package), and tell you if your budget is realistic.
You can expect innovative and achievable ideas and solutions to correspond with your unique circumstances; land, access, local building code and personal tastes.
All of our residential log homes and timber frame structures carry a limited
life-long warranty on the log and timber members
of the structure.
Design involves compromise...We express ourselves through both a mastery of traditional joinery, and by utilizing leading edge technology. Getting the job done may mean involve using a full CNC facilty, hand cutting or a combination of both. Each project is unique and we take into consideration not only our part of a project, but how our product and services.
What you can expect:
Our Log and Timber Production Capabilities Include: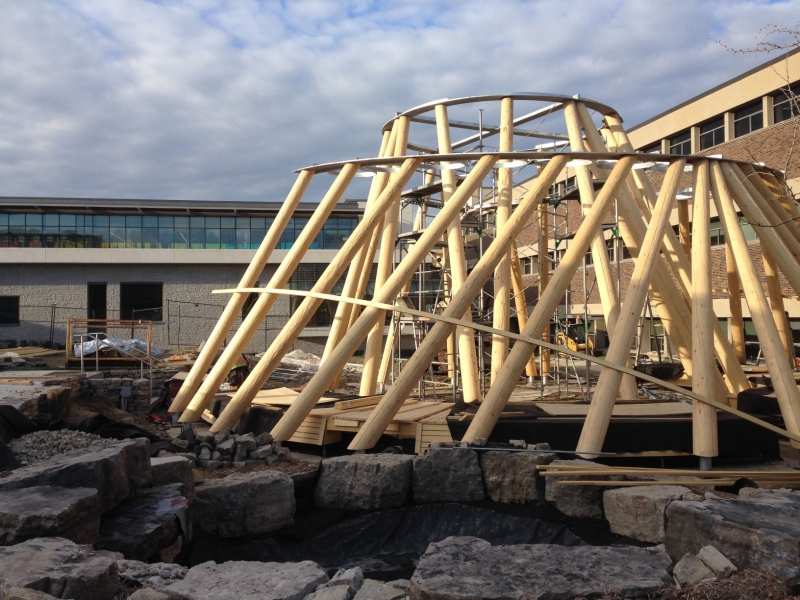 Log Homes & Timber Structures -
Hand-Cut and CNC Timber Frame.
Hand-Crafted Log Joinery (Piece-en-Piece, Dovetail. Post & Beam, Scribed).
Timber Stairs/ Spiral Stairs
Architectural Details and Timber or Log Components (trusses, posts, decorative assemblies, and other custom joinery)
Engineered Wood: lathing, cutting, connections and joinery.
Our Heavy Timber Services (Comme

rcial) Include:


Installation services of Engineered Wood Products including:
CLT (Cross Laminated Timber)
Glu-Lam, Para-lam etc...Custom log and timber joinerySequence and crane planning strategyCommunication, 3D modeling (trouble shooting) and pre-planningDesign-Build ConsultationRigging and Lifting Strategy
Our areas of unique production expertise include:
Capacity for lathing large log components up to a diameter of 42" and length of 58'.
Piece-en-Piece Log and Timber Structures
We specialize in:



Problem-Solving;we view challenges and problems as opportunity to discover creative (and structural) solutions.
Extensive Consultation with Architect/Designer, Engineer and Customer
Steel and steel design for both decorative and structural connections.
Hidden bolting and connection solutions for seismic zones.
Dovetail and Post and Beam Log Cosntruction

We are Passionate about:


Mixing Round with SquareCommunication and Design/Build TeamsOffering structural solutions to creative inspirationCooperative Ventures and Creative Synergy – we delight in bringing the talents of our colleagues to a project if the total will exceed the sum of the parts.Life-long Learning
Additional Services and Knowledge Base:


3 D Modeling and development of working drawings, Timber Specialist Engineers and LEEDS Experience