Robot Assisted log building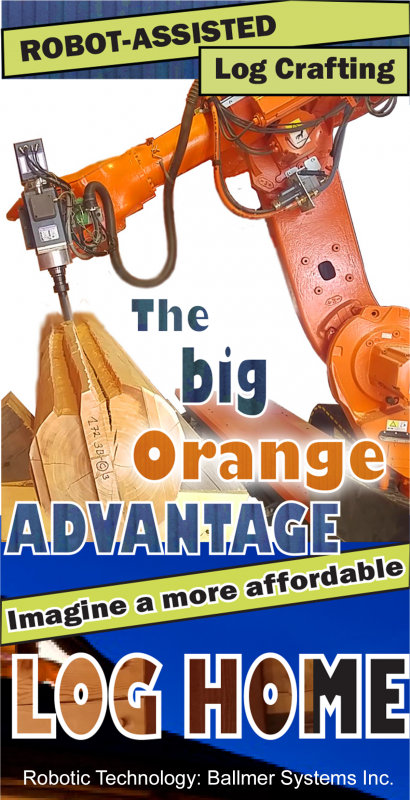 Nicola LogWorks has a reputation for innovation and procedures development. Our most recent endeavour is that of incorporating a unique technology developed by Ballmer Systems Inc., using a robot to cut our post and beam log homes, architectural components and spiral stairs.
We call it Robot Assisted Log Building and the benefits are many; we are able to produce more efficiently, more accurately and most importantly, we can assign the heavy work to the robot, leaving our team of talented log builders free to to focus on the finer details.
"ABBy the Log Building Robot" not only helps us to produce our existing product range more efficiently, but has provided opportunity for new product lines, such as the "Advantage Log Panel System" inspired by the tradition of Piece-en-Piece Log Homes, which when cut by hand is a very labour intensive, and therefore expensive style of log building. You can learn more about Piece-en-Piece Log Homes and the backstory of how
John Boys of Nicola LogWorks
and Dusko Ballmer of
Ballmer Systems Inc.
collaborated to bring
a shared dream into reality in this video.

Featuring The Advantage Log Panel System


Design flexibility is one of the chief benefits of The Advantage Log Panel System meaning that those whose aesthetic preferences lean towards a more modern contemporary feel can also be served by The Advantage Log Panel System and our robotic assisted log building process.


The capabilities to adapt the look and feel of The Advantage Panel System using robot-assisted cutting cut buildings is diverse; and we can accommodate tastes ranging from ultra-rustic through to the minimalist feel and mood of modern contemporary design and just about everything in between).
We'd love to show you how The Advantage Log Panel System can help you realize your log home dreams – so give us a call at 250 378 4977 or
send us an email.
All of our Advantage Panel System Buildings are built using large diameter natural logs (14"-20" diameter) and feature triple air sealing at all joinery connections.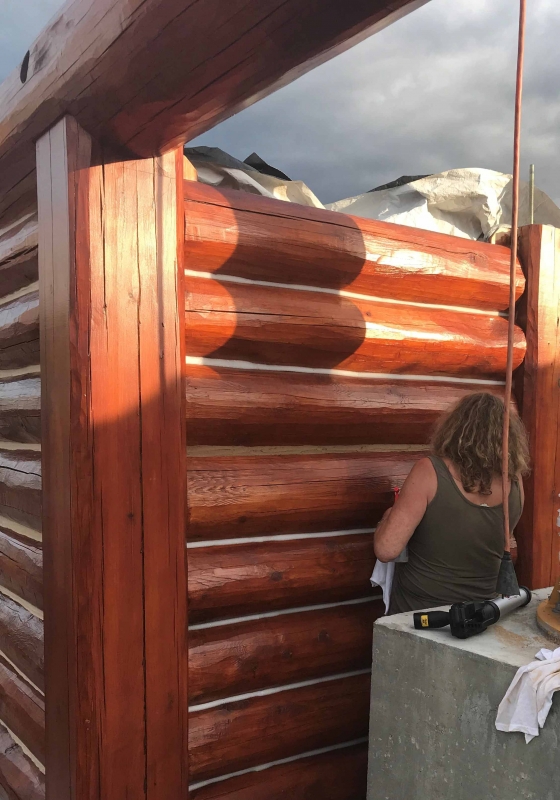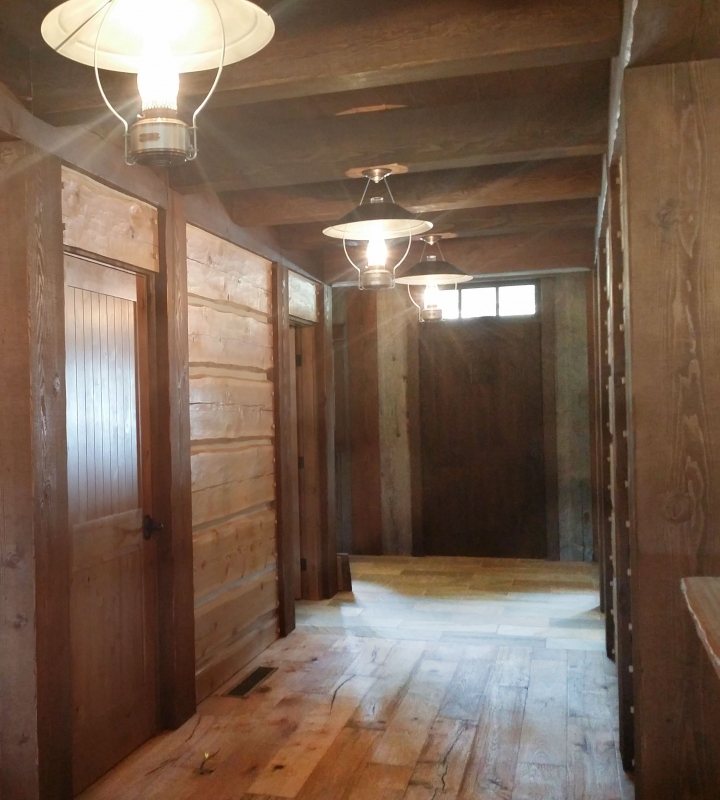 The Advantage Log Home Panel system features chinked system design. Our PEP System features scribed log panels.