dovetail



& CHINKED SYSTEM LOG CONSTRUCTION - Vintage appeal

"I want my log home to lo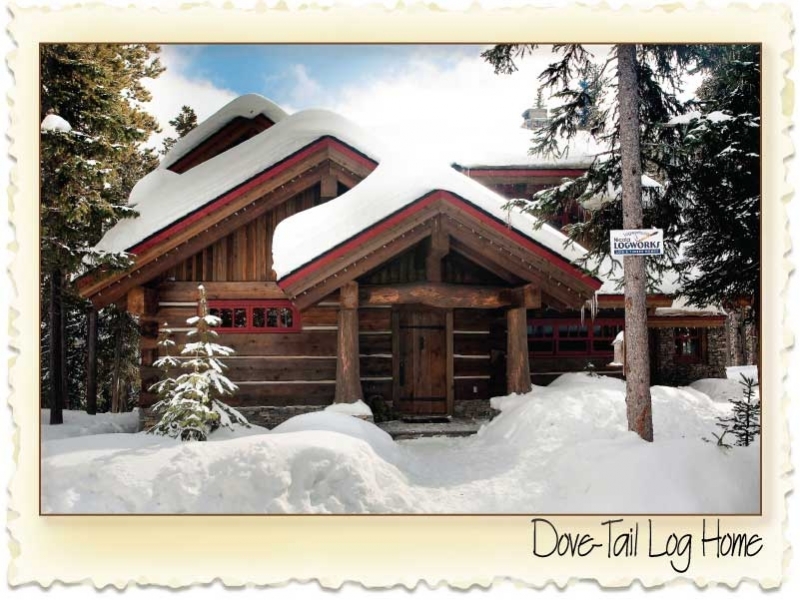 ok like it has lived here forever"
is a sentiment that we often hear expressed by our customers. If you share this vision, then dovetail style log construction may suit you well.
Dovetail log work evokes a vintage apeal, but also adapts well to more formal and contemporary designs, accommodating complex floor plans more readily than scribed log work. Most of our dovetail joinery incorporates a chink-line – we consider that to be a vital part of the aesthetics of this type of structure, although one can incorporate dovetail corners into a scribed log structure.


Sizeable logs are required in order to construct buildings that are efficient in Northern climates and to meet the new Energy Codes. At Nicola LogWorks we use logs that begin at a minimum diameter of 16" to 18". Interior and Exterior logs are flattened while top and bottom of the logs maintain their organic character.
A variety of surface treatments are available: circle sawn, adzed or smooth.

Log diameters can be significantly larger than our minimum spec- depending on aesthetics, availabilty, climate and design.
We use both Douglas fir and Western red cedar in our dovetail work, but we prefer Western red cedar for its stability although it is more costly.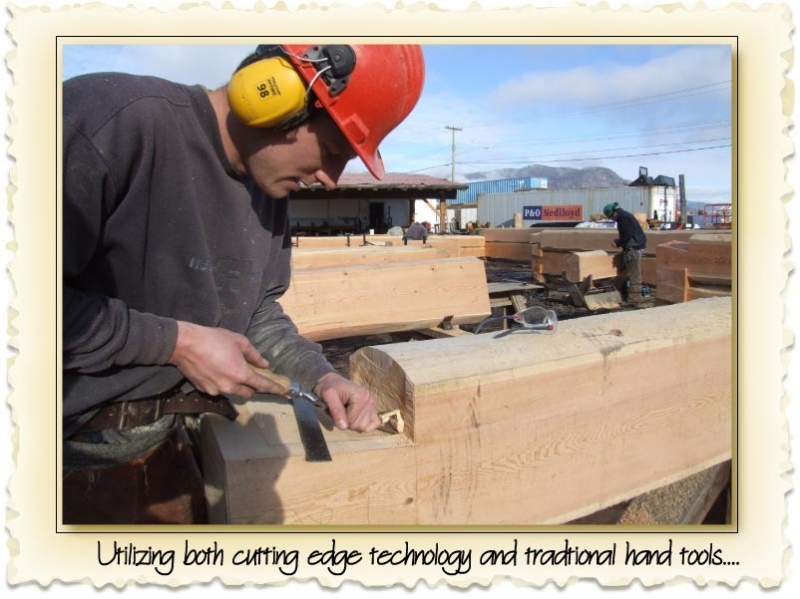 Historically dovetail log work is more commonly seen on the eastern side of the continent; and there are some fine examples in Quebec and in the Appalachian areas. Happily, for us - who love and specialize in this style of construction - awareness and an appreciation of dovetail log work is developing with our log home clients.
A dovetail log hunting Cabin