THE Log-builders
It warms our heart that many of talented log builders on our team
have been working with Nicola LogWorks since the early days. (Back when the office consisted of a rotary telephone attached to a pole and tools were put away at night in a wooden crate suspended from the P&H Lattice Boom crane which was the big asset).
Since those carefree days
we have had the pleasure of working with many talented log builders and timber framers;
some who have stayed with us and others who moved on but all who have in some way contributed to our success at Nicola LogWorks.
We build to the highest levels of quality in our industry
thanks to both the employees of Nicola LogWorks and a select team of highly sprecialized timber building colleagues who offer their talents to us from time to time.'
We are pleased to introduce our core crew....
in no particular order...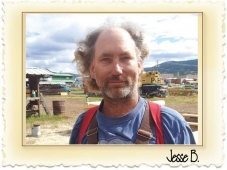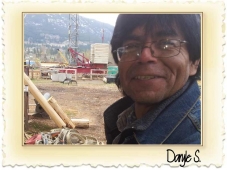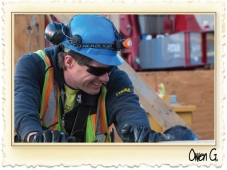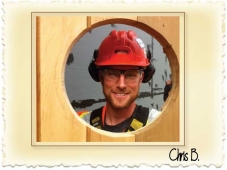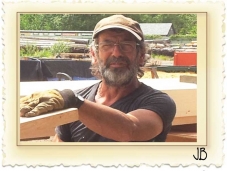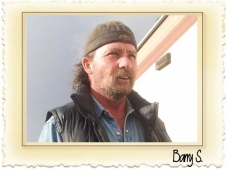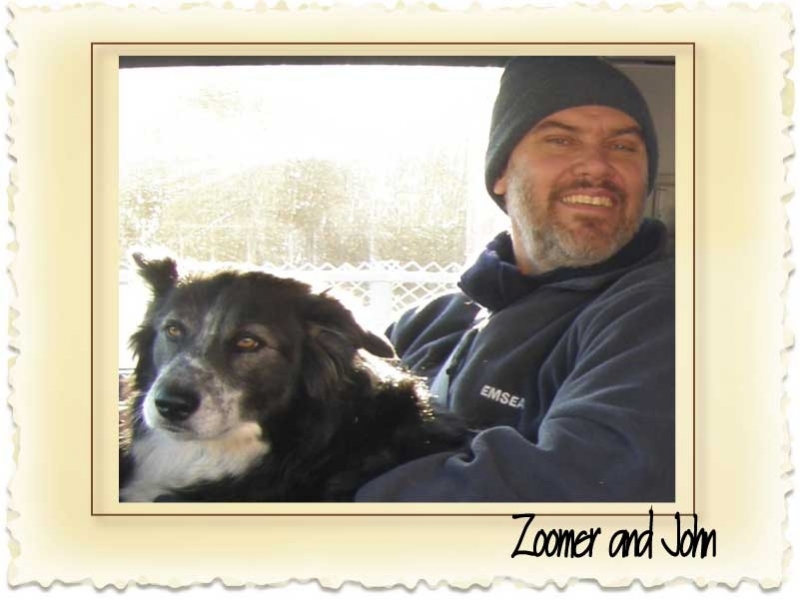 ---
In addition to the team of log home builders and timber framers at Nicola LogWorks, we also enjoy assistance from some of our timber and wood building colleagues who kindly lend us their talents from time to time - as our schedule demands and their schedules permitt. Again - in no particular order...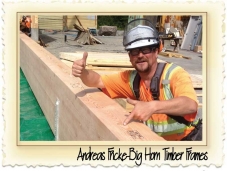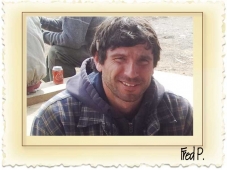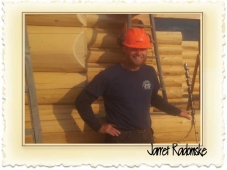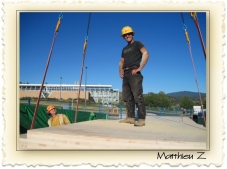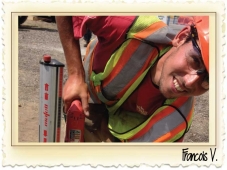 ---
The Nicola LogWorks Team 1997, 2009, 2019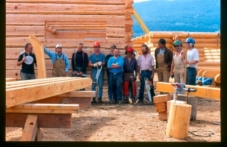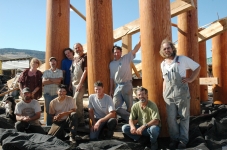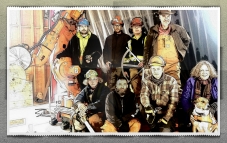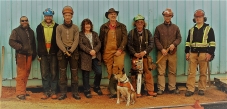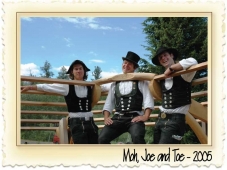 We have a history of working with practicum students
- particularly European engineering students who are specializing the in the Dietrich's 3D modelling, or CadWorks Programmes. Typically these engineering or architectural students have a solid foundation in the trades - often certified as fully quallified journeymen carpenters in the European tradition. (Mass-timber joinery and advanced roof math). Ideally, we learn from them - (drafting and European joinery methods),and they learn from us; North American tradition of log and timber-frame.
From time to time we also enjoyworking with the "Wander-Gesehler"; the traveling traditional Guilds-Men from whom the English language has taken the term "Jouney-man". These carpenters also bring with them a four year background in advanced timber layout and joinery and the intent of the journey is to apply the skills they have learned as students and apprentices in as many practical opportunities as possible.
It's a win-win relationship.
See more people pix