Dragon Skin Robotic Project at UBC
March 3rd 2020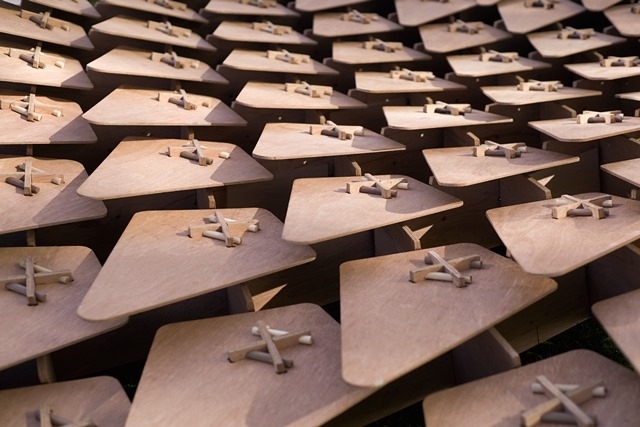 ---
Robot Made 2019: Dragon Skin Pavilion
Photos: SKhokhar and DCorrea

The Dragon Skin Pavilion is a robotically fabricated temporary pavilion
, installed at the University of British
Columbia. The pavilion is the result of a workshop hosted by the School of Architecture and Landscape
Architecture (SALA) and the Centre for Advanced Wood Processing (CAWP),which took place from
October 5-9, 2019. The workshop was led by Assistant Professor David Correa of the University of
Waterloo, Oliver David Krieg of Intelligent City, and SALA Associate Professor AnnaLisa Meyboom.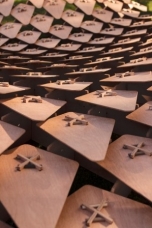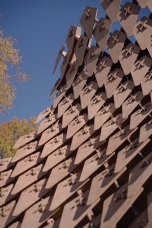 This experimental structure is assembled without any metal fasteners,
drawing inspiration from Japanese
and Chinese building traditions. The pavilion is composed of an elastically bent grid shell structure that is
connected and held in place by structural shingles. These shingles, held in place by wooden dowels, act as
strong moment connections by restricting the potential rotational movement of the passing grid shell
members. The shingles also provide cover from the rain.
(
Watch a video of the creative process.)

Traditional Japanese and Chinese wood joinery have a long history of skillfully crafting wood-to-woodjoints that are not only highly functional, but artistically expressive as well.
The skills necessary for this
work, while still practiced today, have not been prevalent for over a century due to the mechanization of
production and standardization of components. Using robotics, highly articulated and performative joints
can once again be fabricated. The Dragon Skin Pavilion demonstrates the new capabilities of the
technology to develop innovative material applications that harness the unique properties of wood to
animate public spaces.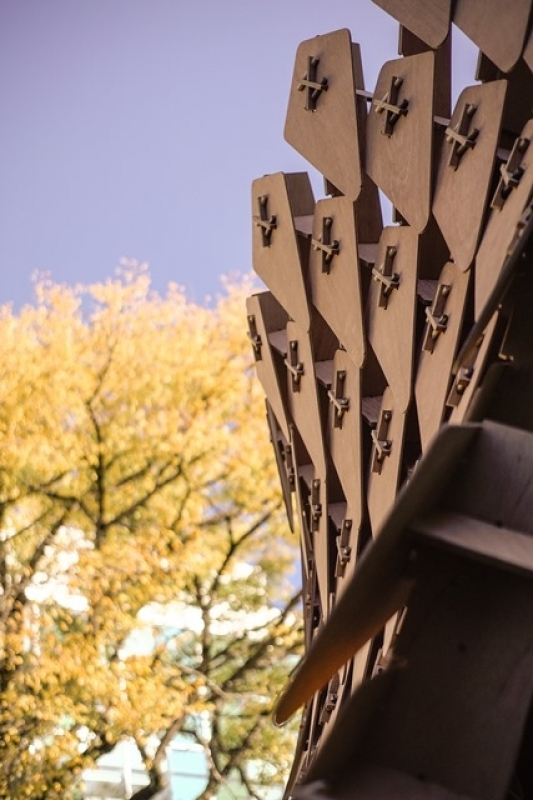 Fabricated and assembled over 3 days, the pavilion is an adaptable design-to-fabrication system
that can
be customized to suit local material availability and fabrication tools. Each workshop participant is
provided with the tools and skills required to develop a unique version that can better meet their needs.
Built using the state-of-the-art eight-axis industrial robot at CAWP, the pavilion demonstrates how old
materials and new technologies can reshape our built environment.