Log Staircases are a Specialty at Nicola Logworks
November 30th 2020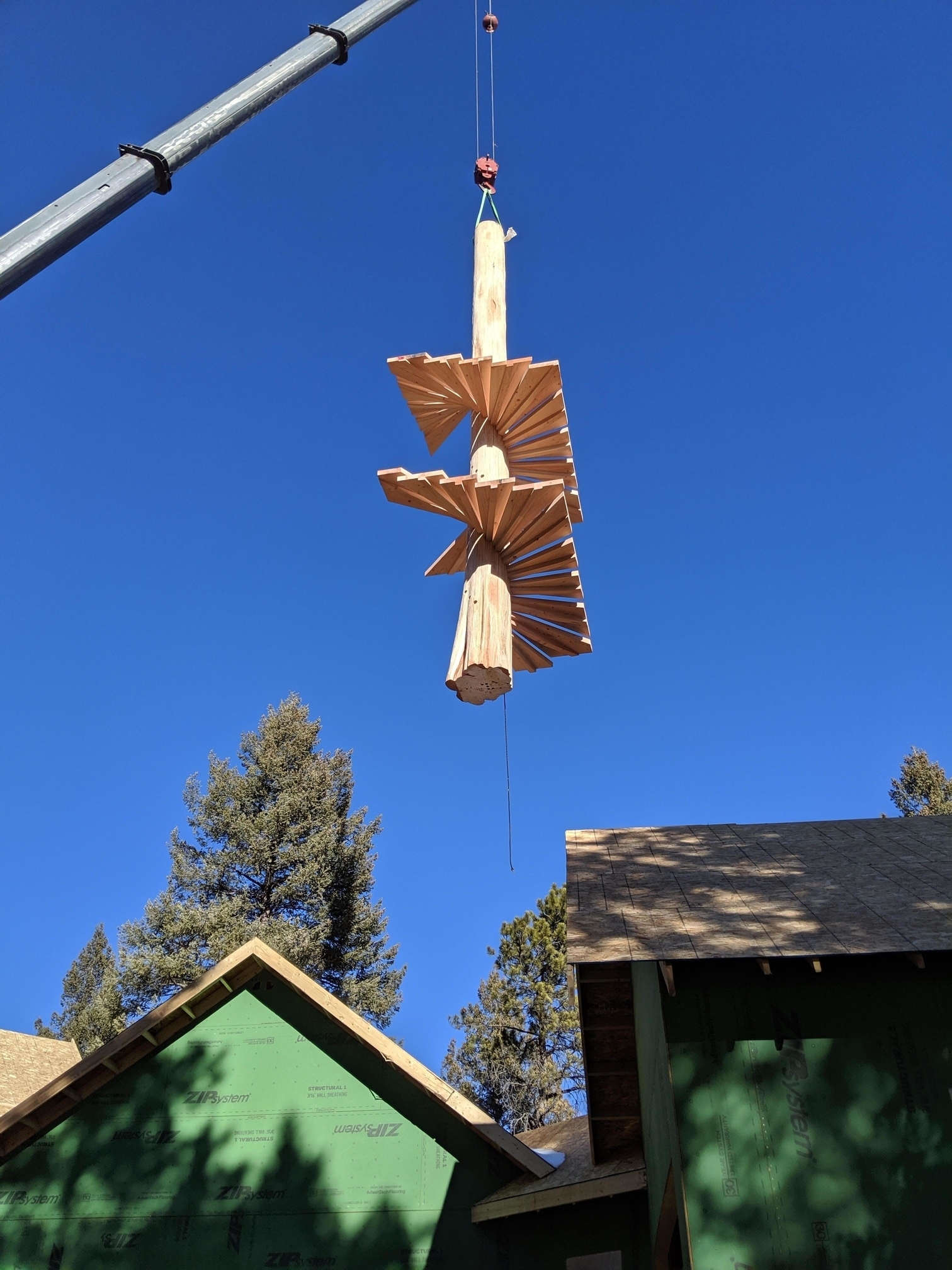 ---
For over 30 years, Nicola Logworks has been providing Merritt BC and the surrounding area with unique custom log stairs for log and timber frame homes. Although we are located in the heart of the Nicola Valley, our services have extended all throughout Canada and as far as Europe.
The stair designing process should be done early during the design stage in order to integrate with the floor plan, meet code and marry form with function.
Although the primary reason for stairs in any home is to provide functionality, that doesn't mean they have to be boring. Log stairs are customizable and can be designed to suit your aesthetic preferences and everyday uses. Log and timber stairs are durable and will last for years to come. They require minimal maintenance and add value to your home.
If you're in the market for log stairs, Nicola Logworks has extensive experience building spiral, straight, fancy or simple stairwells. Regardless of what kind of stairs you're looking for, we can assist you.
Helping us with our productive capacity and increasing our efficiency is our newest tool; "ABBy - the Log Building Robot", an innovative technology developed by Ballmer Systems. We are now using "Robot-Assisted Log Building" to cut our piece-en-piece log homes, post and beam log homes, architectural components and, of course, stairs. Using the robot for the heavy work frees our team of log builders to focus on the handcrafted components of our work.
Nicola Logworks provides both interior and exterior longhand railing, although we do encourage our customers to choose or incorporate other railing options with their stairs, such as wrought iron on outdoor railings where maintenance and up-keep will be easier under certain weather conditions.
From rustic to contemporary we provide quality wood joinery featuring the organic appeal of logs and timbers. The Nicola LogWorks team can help you design and build the log or timber staircase that will work in your home, so contact us today and tell us how we can help you.