Selkirk College
November 19th 2010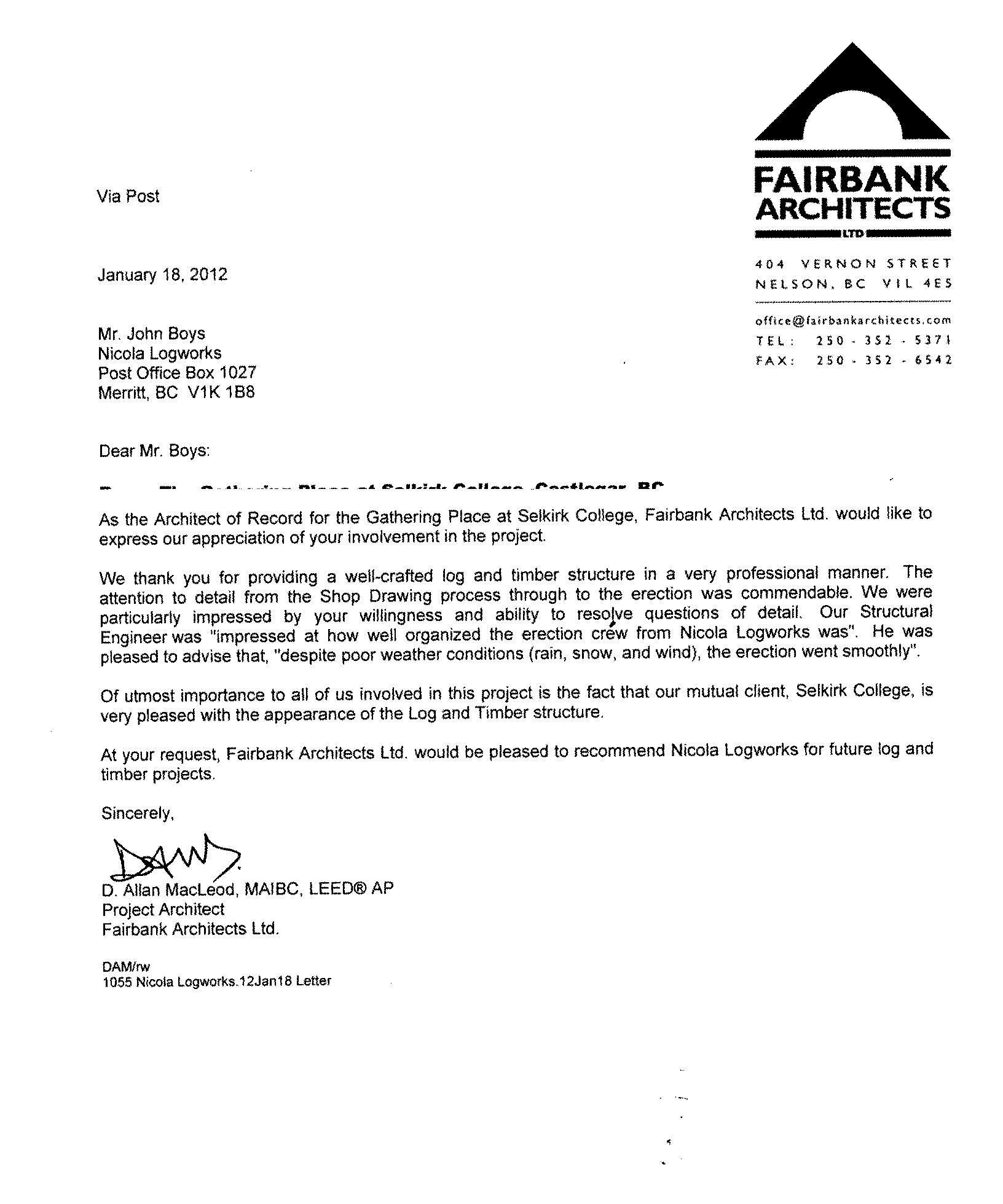 ---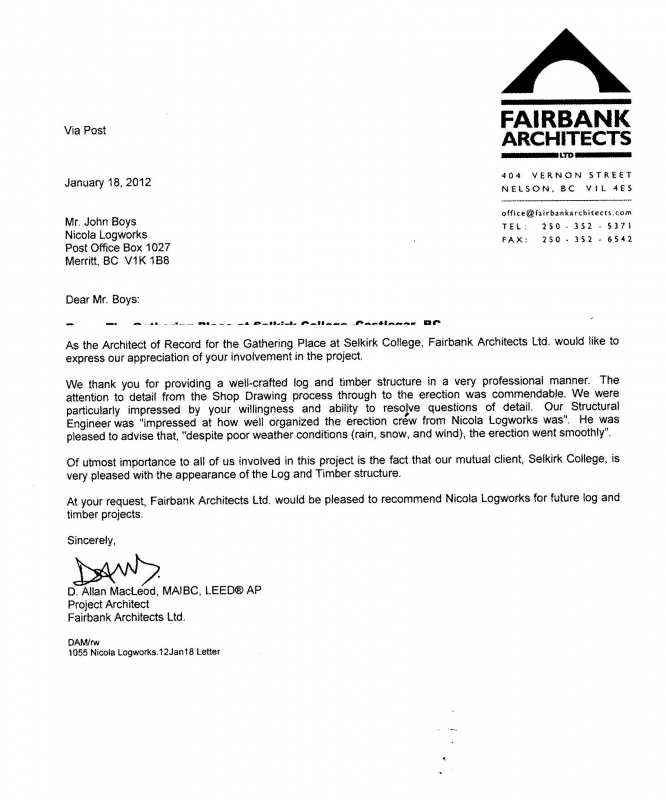 Hi John,
I attended the site on November 15th to observe the erection of the log and timber structure for the Gathering Place project. I was impressed at how well organized the erection crew from Nicola Logworks was. Despite poor weather conditions (rain, snow, and wind),the erection went smoothly.
I was also impressed with the follow-up emails and photos that were received after the erection was completed.
It was a pleasure to work with you and your team on this project, and all aspects were smoothly executed (coordination, shop drawings, fabrication and erection).
The structure looks great! I look forward to working with you in the future.
Regards,
Don Willems, P.Eng, LEED AP
EffiStruc Consulting Inc.