ABOUT NICOLA LOGWORKS
We have been building dovetail, post & beam log houses and timber frame homes
at our production site in Merritt BC (located In the heart of the Beautiful Nicola Valley) since 1989. We excel in challenging and complex log and timber joinery, and our heavy timber skills are in high demand in the commercial arena - but our greatest pleasure is
Building Real Log Homes for Real People, which lead us to our most recent innovation; Robot-Assisted Log Building.
Each of our hand-crafted
log homes or timber frame homes
is a
custom
plan
reflecting the unique lifestyle requirements, aesthetic tastes, and budget of the customer.
Our Robot-Assisted Log Homes are crafted in the Piece-en-Piece Tradition -
a style of log construction that lends itself well to more complex designs, but is also ideal for modest cottages and cabins.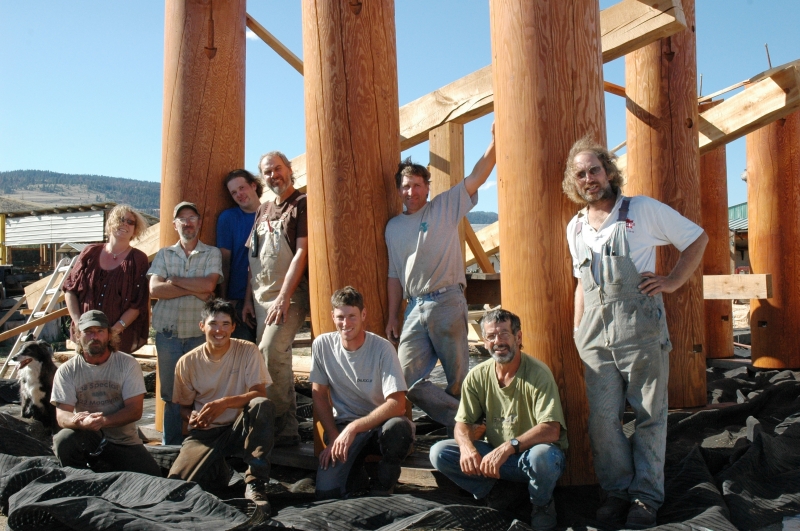 All of our handcrafted log homes and timber work is cut and pre-built by the Nicola LogWorks Team
; local structures are re-set by the Nicola LogWorks crew, while log homes going overseas or into the US are accompanied by one or two members of the crew who offer technical assistance to our customers local team during the re-set of the log or timber components of the building.




Equally comfortable setting up a log or timb

er home in the back of beyond or providing heavy timber services for the installation of massive engineered wood in the high pressure environment of commericial construction, the crew at Nicola LogWorks lives up to our reputation as a "multi-discipline log and timber builders".

There is a great deal of satisfaction in helping people realize their dreams.
Our residential homes are delivered pretty much anywhere in the world - and wherever we go - we find good company!
From North Carolina to Kodiak Alaska, from Denmark to Dresden, from Kyoto to Tokyo and all across Canada we have served great customers since 1989. And that's just one of the things we like about our chosen work!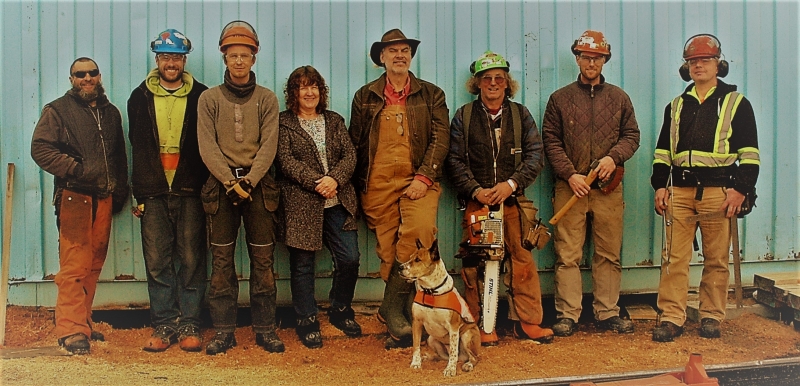 Crew Photos: 2009 and 2019.