JOHN BOYS
- LOG BUILDER AND HEAVY TIMBER SPECIALIST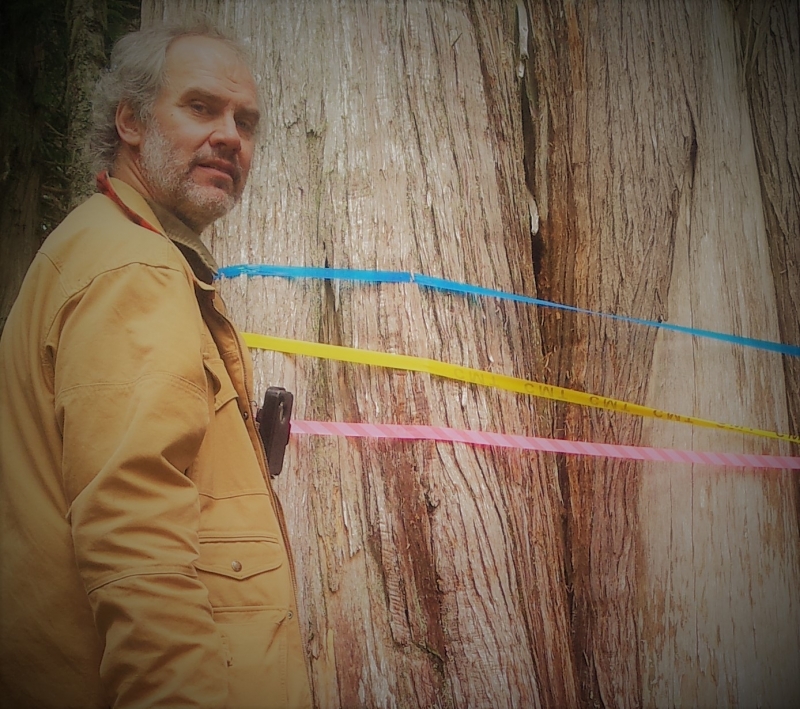 "Hello, my name is John Boys, and together with a crew of eight, my wife Ingrid and the requisite log yard dogs we form Nicola LogWorks."

Like many of my colleagues, I discovered a passion for log home construction while attending the
B.Allan Mackie School of Log Building in Prince George BC.
After completing the course I was eager to learn more and became an itinerant builder, traveling from one log building site to another. I became acquainted with a wide range of quality levels and log home building techniques.
Of greatest value to me was the opportunity to learn from some of the best log home handcrafters in the trade.
Through these colleagues and mentors I was introduced to the
International Log Builders' Association (ILBA)
and have continued to be an active contributor and enthusiastic participant in various capacities, including president and more recently, treasurer.
Owning my own log home and timber building company in Merritt BC, has allowed me to attain the standards and quality levels to which I wanted to build, and it has also allowed me to experiment and "play" with ideas, techniques and building styles.
Our willingness to undertake a diverse spectrum of work has sharpened our skills as log home and timber frame builders.
I rely strongly on the fine people who work with us to help bring my ideas and innovations to life
. Our team of log home builders and heavy timber specialists bring their own skills and passions to the work that we do, and contribute hugely to the enjoyment of my working day.
I'm really enjoying the addition of the commercial work to our handcrafted endeavours
. Although some of my colleagues have viewed this as a "sell-out", I am experiencing it as an opportunity to put to broader use the many skills and talents that we have developed as log and timber builders. (rigging, lifting, joinery and most of all strategy!)."