Timber Frame & Timber Work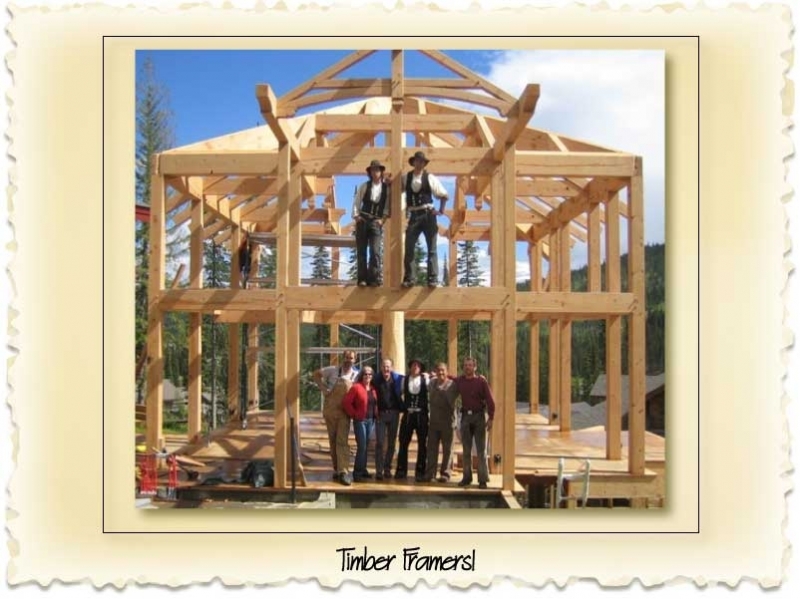 North American timber framing tends to celebrate the art and craft of historic timber frame, and often features an abundance of decorative joinery such as hammer beam trusses, queen and king post truss work, corbels and knee braces.
While all of these techniques originated in the old world, details such as hammer beam trusses, for example, were seldom used in private dwellings – but were reserved for cathedrals and public structures.
Today, European timber framing tends to be quite simple with the primary focus on function; in northern Europe where timber roof systems are the norm, carpentry and timber framing are a time honoured trade and the tradition and skills of the medieval timber framing guilds continue to this day. While traditional Timber Framing uses squared timbers, we like to blend some round with square in our timber buildings.
At Nicola LogWorks we cut both simple and complex work, both by hand and on the CNC machine. Joinery options range from complex wood to wood mortise and tenon joints or more simple connections that can involve hidden bolting hardware.
Timber frame packages are commonly finished using "stress skin" panels; styro-foam sandwiched between OSB (oriented strand board). Usually the panels wrap the house from the outside of the structure, leaving the bone structure (the timber frame) visible only from the inside of the building. The building is then finished using stucco, tongue and groove siding, board and batten, shingles etc...
European tradition timber frame leans more towards using in-fill panels; the bone structure of the frame is visible on both the inside and outside of the building. Aesthetically we at Nicola LogWorks prefer this look, but wrapping the house is certainly more efficient for insulating reasons.
We specialize ingenerating shop drawings and providing timber and roof packages for hybrid structures and timber work for other contractors and architects.