The Timber Times
2019 Year in Review
January 23rd 2020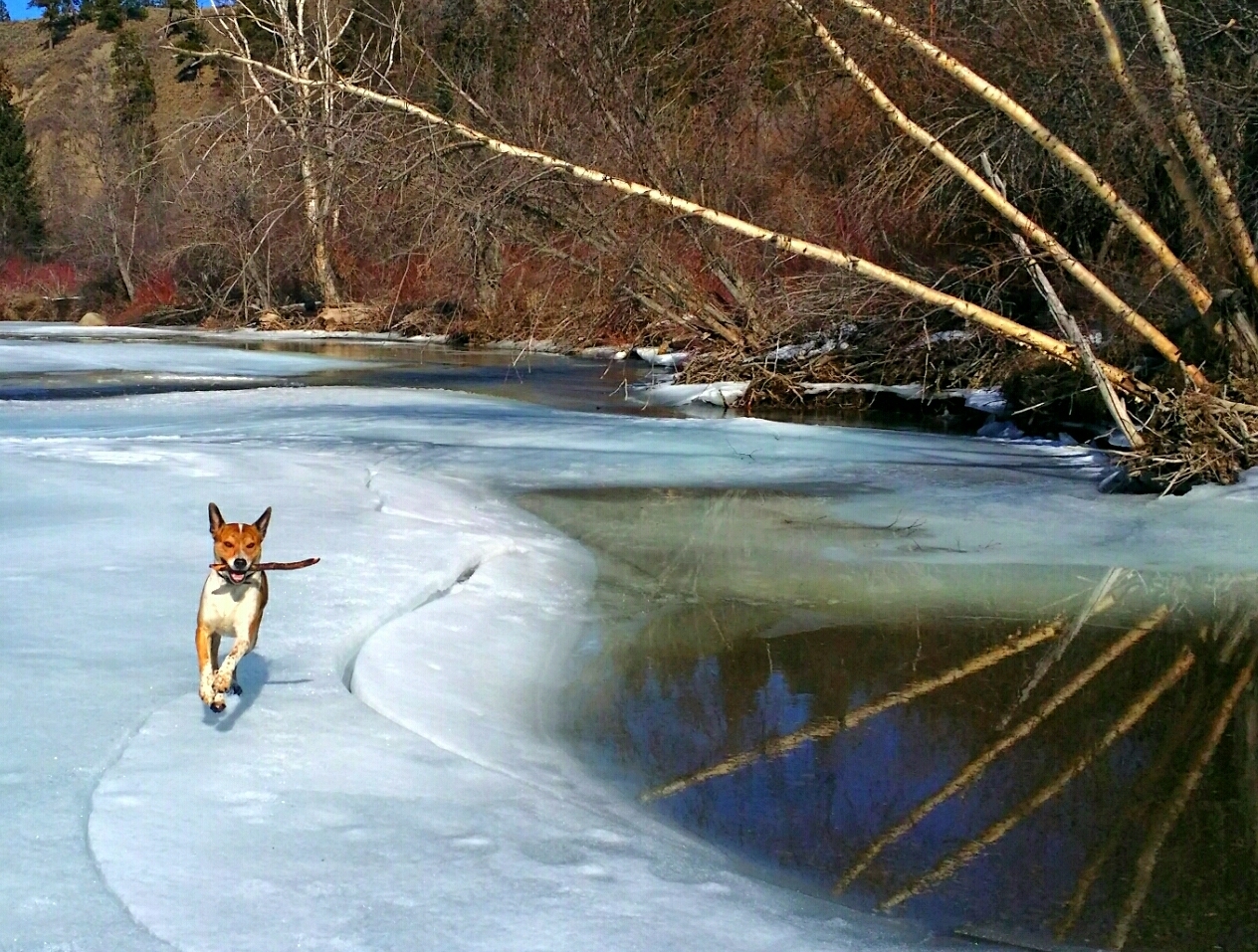 Our Annual Year End video for 2019 - High Points and Exploits of the Nicola LogWorks team featuring some of our favourite log home projects and a bit of around home nostagia photos.
Read More
---
Big Wood - Haisla First Nation Health Centre
August 16th 2019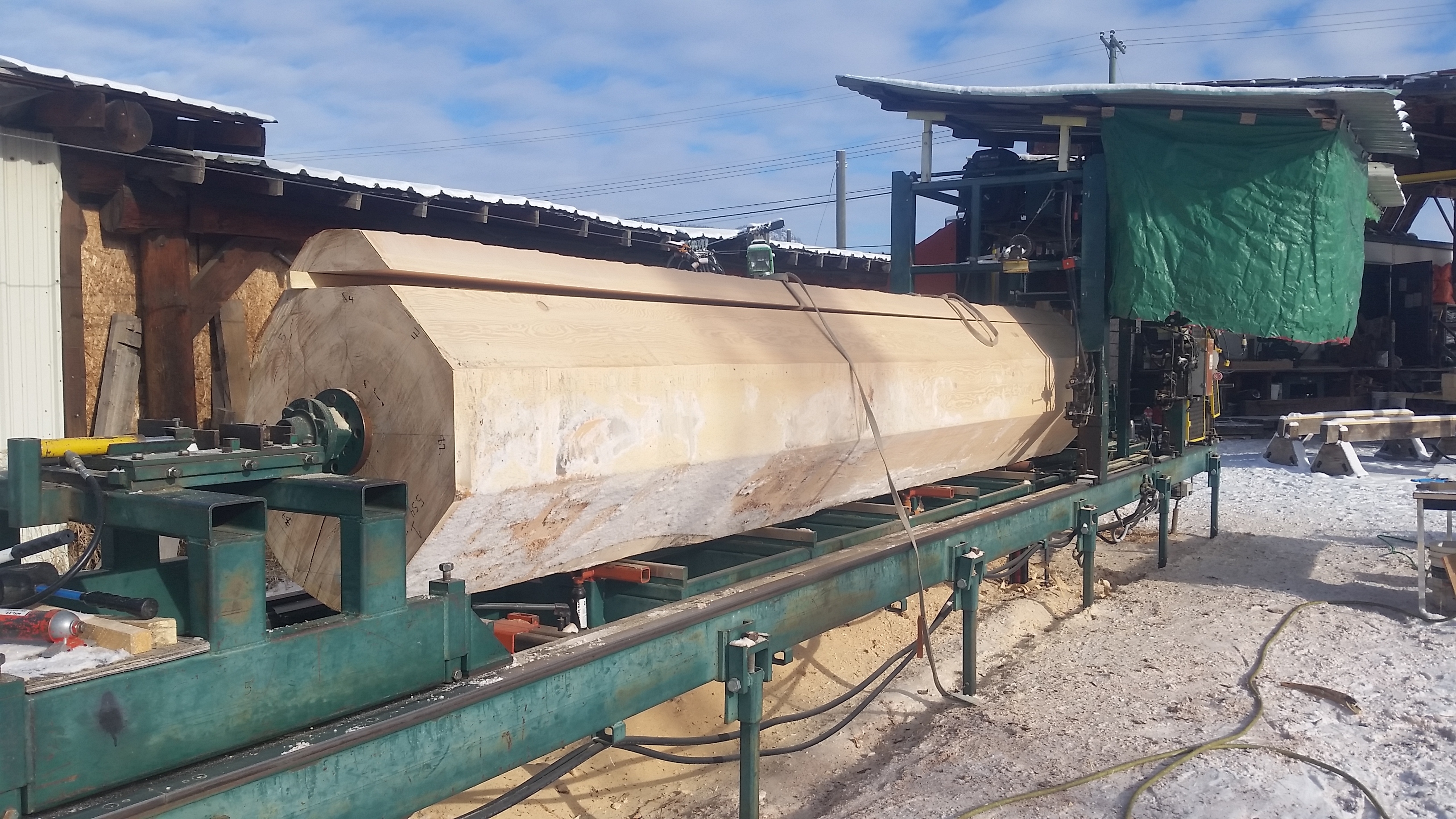 Haisla First Nations Health Centre; Spring/Summer 2019.
Read More
---
Nicola LogWorks Builds a Custom Ponderosa Pine Cabin
April 24th 2019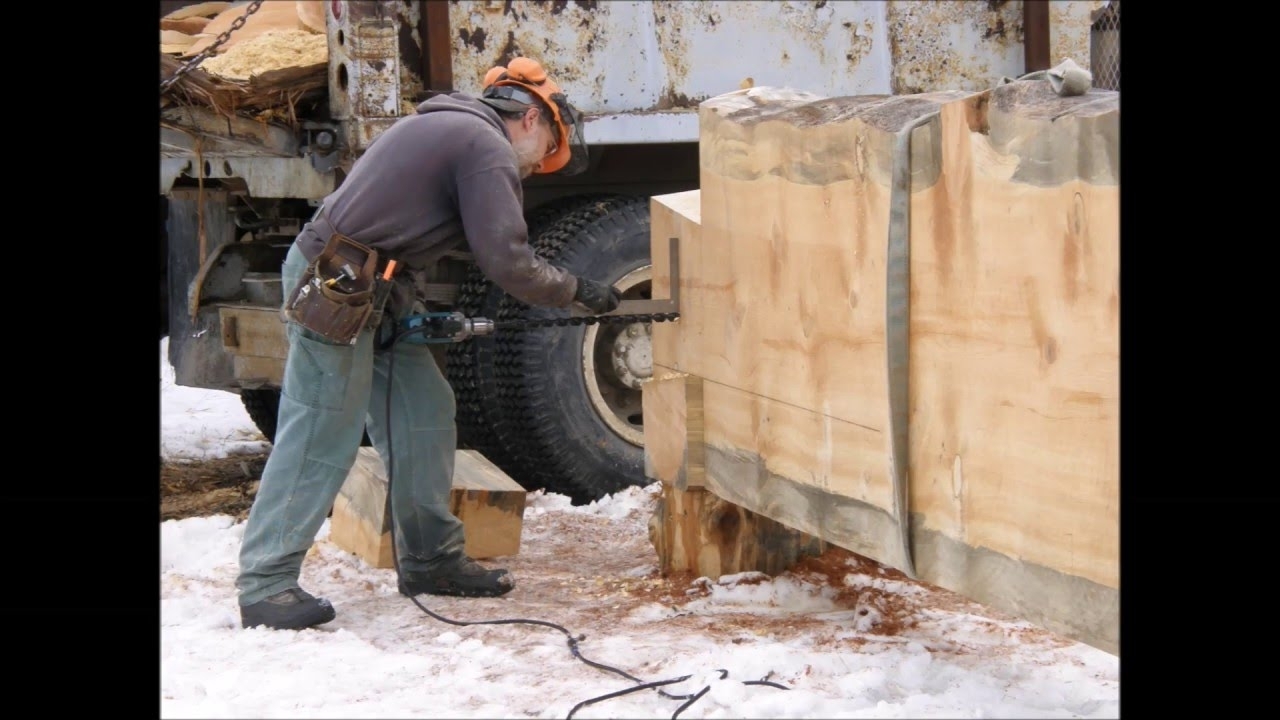 Watch Nicola LogWorks build the dovetail log cabin of this Nicola Valley couple's dreams! Using ponderosa pine logs, we were able to build a beautiful cabin for this family.
Read More
---
Nicola LogWorks Builds Log Homes and so much More
December 3rd 2018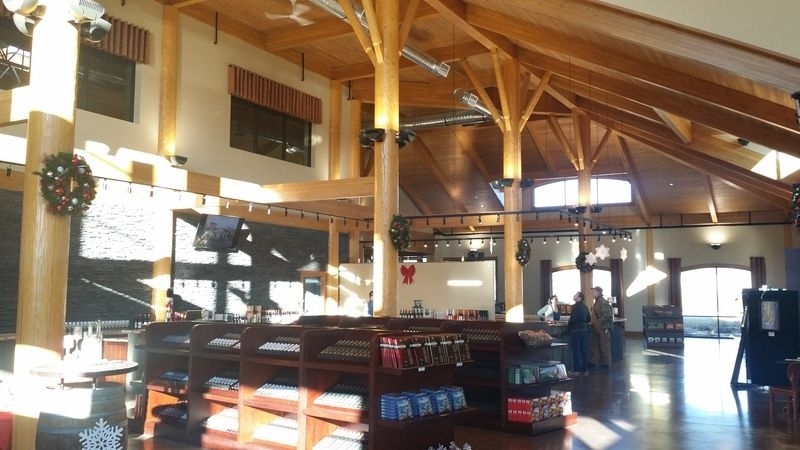 Grizzli Winery's beautiful log building in West Kelowna was constructed by Nicola LogWorks. Check it out!
Read More
---
Okanagan Trade Expansion Project Wins Award
March 5th 2018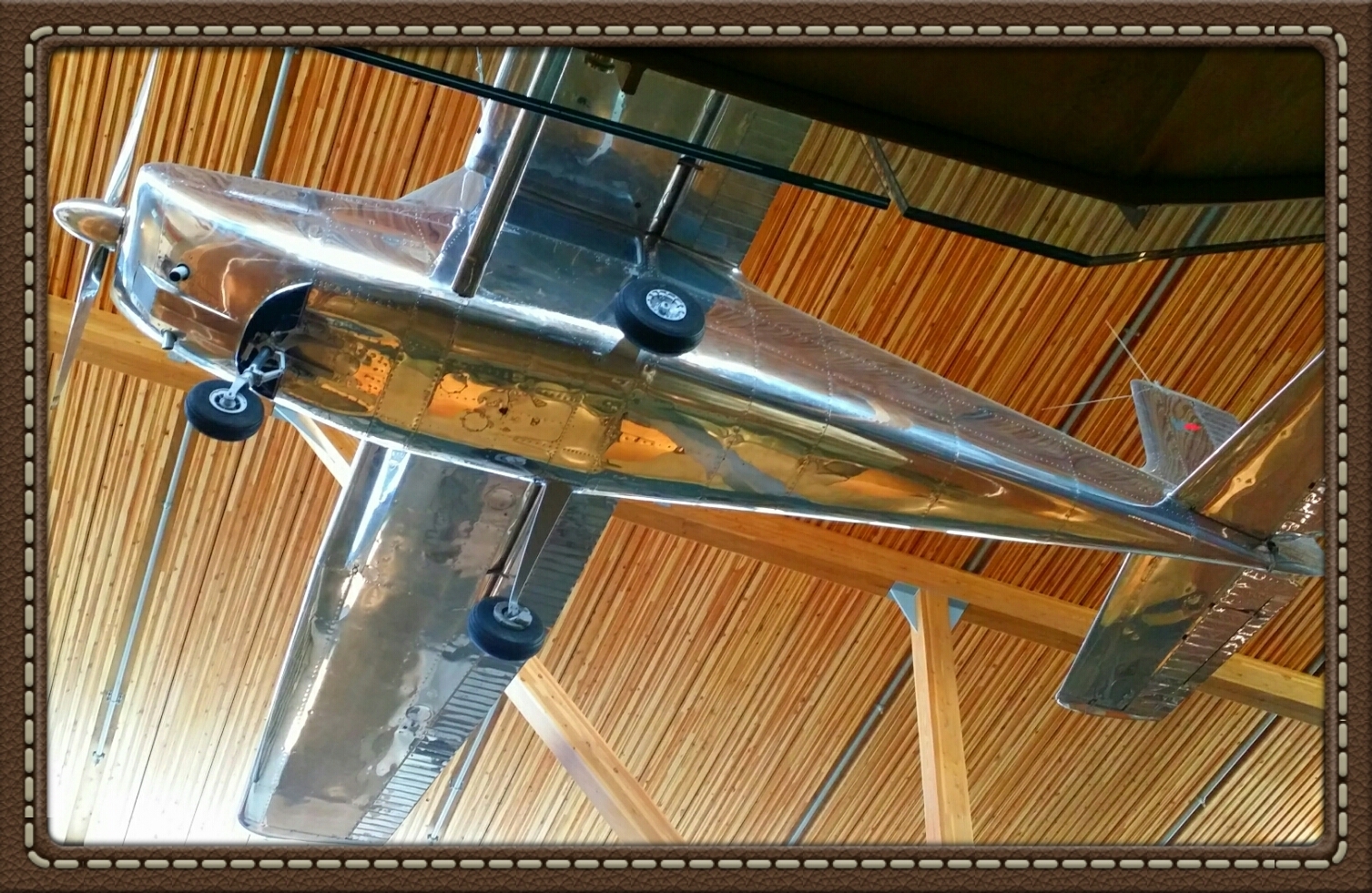 A Glulam Installation that we did for the Okanagan Trades Expansion Project wins 2018 BC Wood Award
Read More
---
The year that Was 2017
January 17th 2018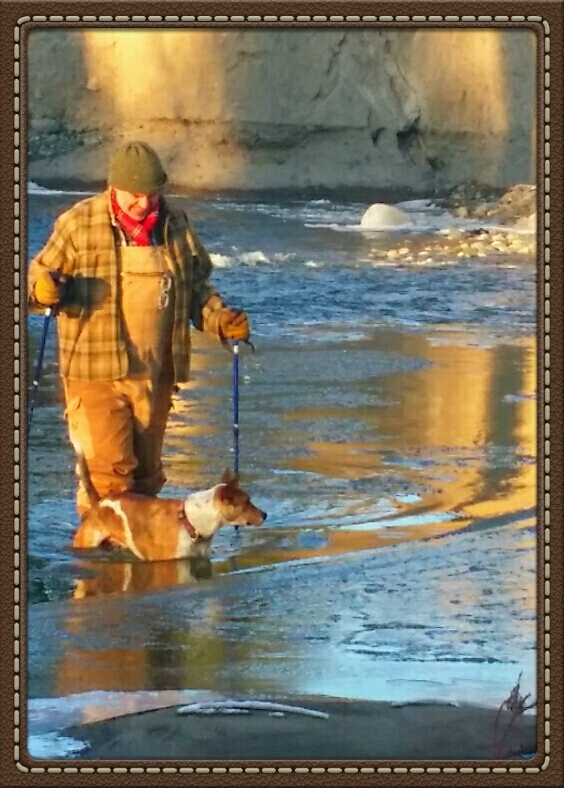 A New Tradition at Nicola LogWorks; the year that was - our belated Christmas wishes and a Happy New Year to You!
Read More
---
Meet "ABBy" The Log Building Robot
November 6th 2017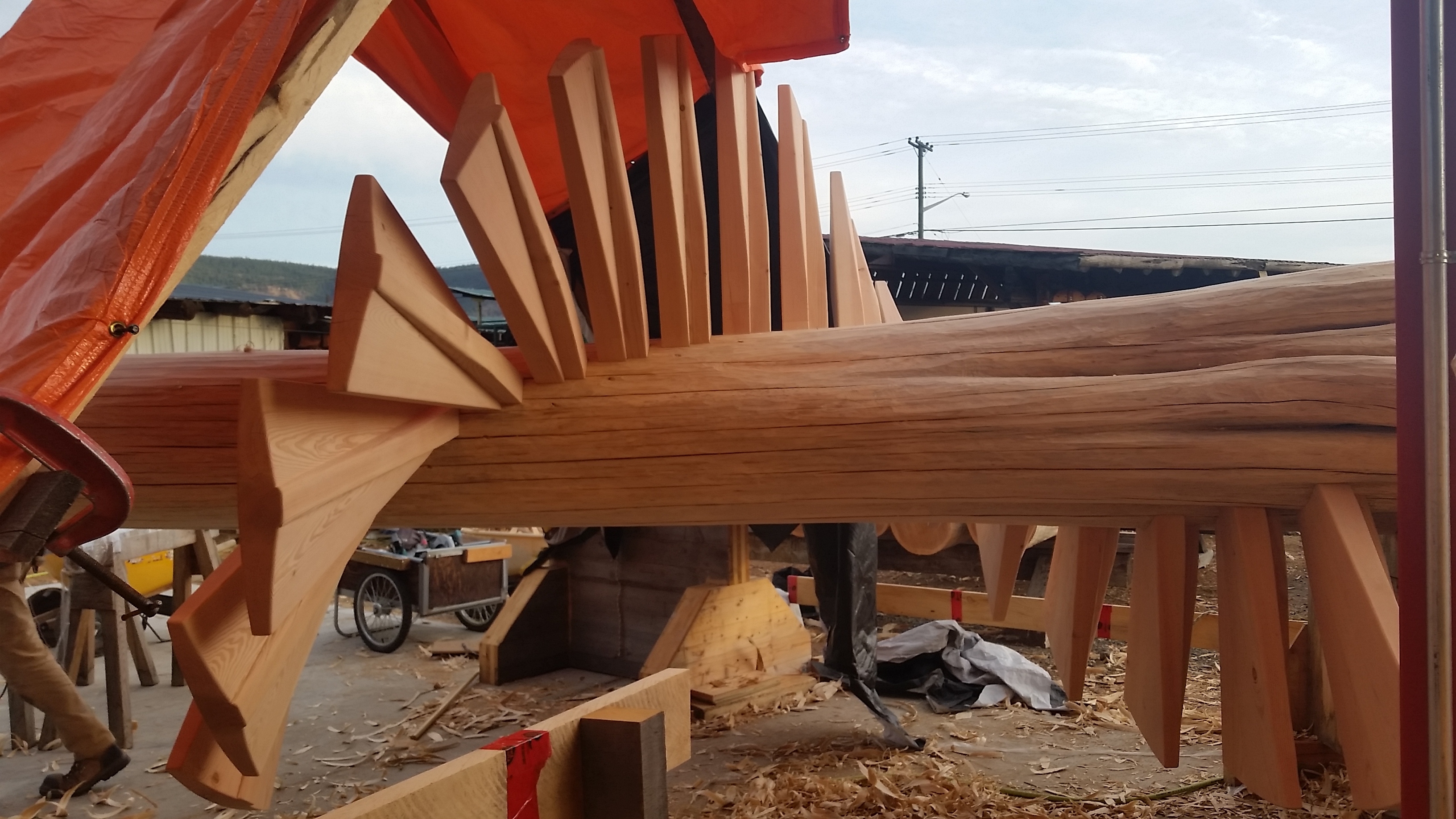 We are teaching a Robot how to Log Build. Here is our first completed project; a complex set of log and timber spiral stairs...
Read More
---
Dear Abby
July 2nd 2017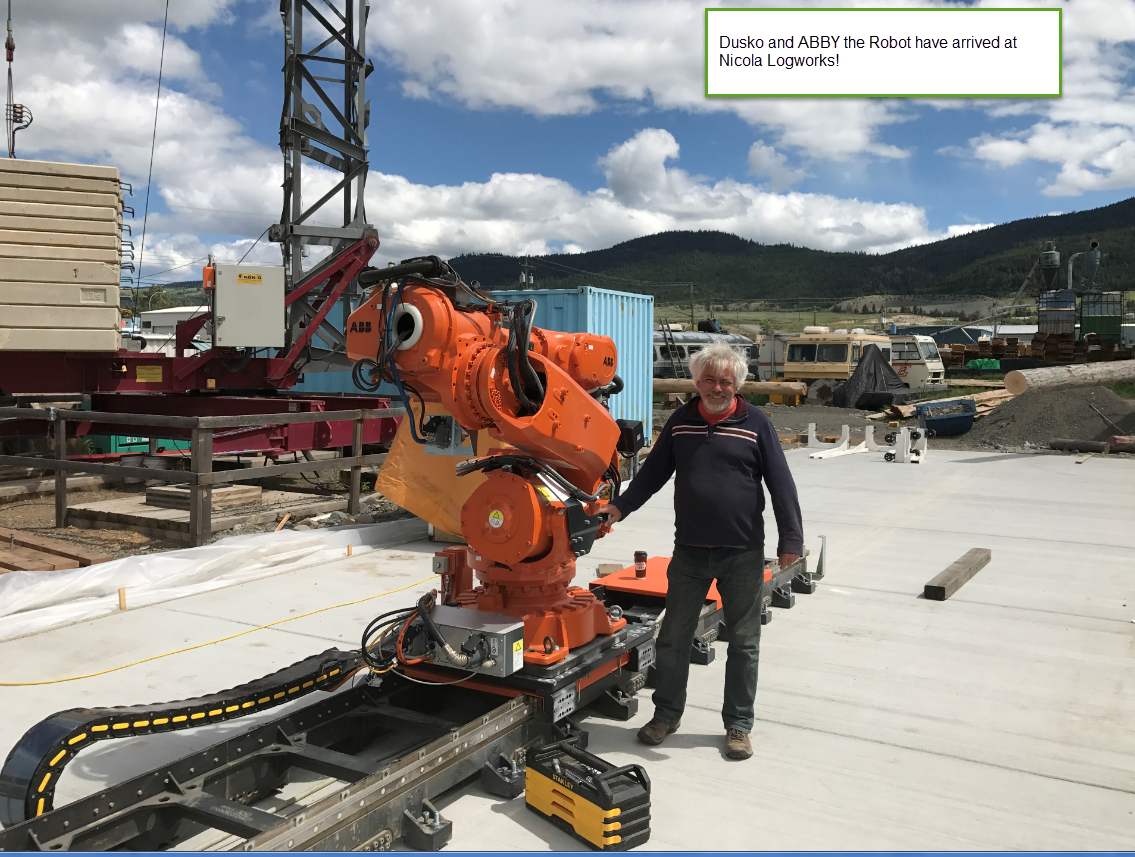 Revolutionary Technology at Nicola LogWorks. We welcome Dusko and "Abby", the robot.
Read More
---
Log Homes Re-Imagined
June 23rd 2017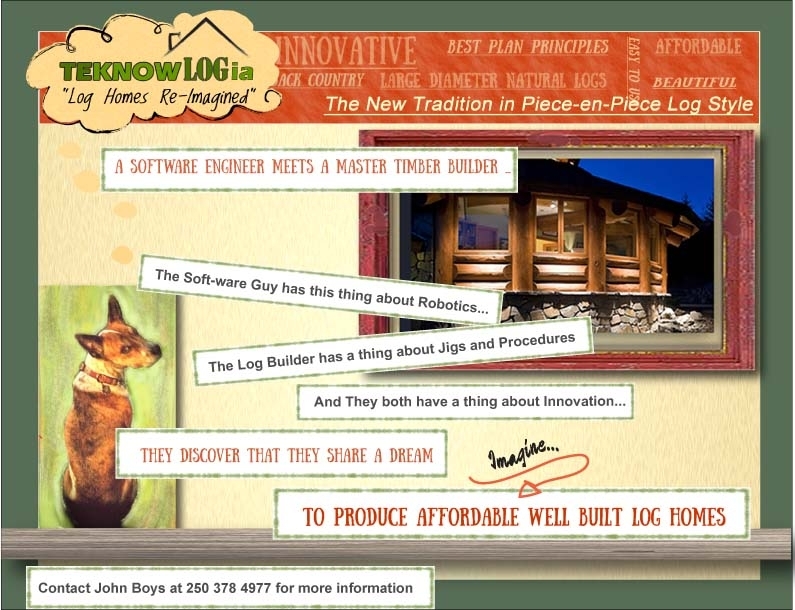 Change in the wind at Nicola LogWorks - and NO we are not retiring!!! Quite the opposite in fact. One of our dreams since John began his log building career has been finding a way of making log and timber homes more accessible to more folks. This is a very rough draft of a new dimension we are adding to our log building operation here in Merritt BC. More to follow!
Read More
---
2106 The Life and Times at Nicola LogWorks in review
February 7th 2017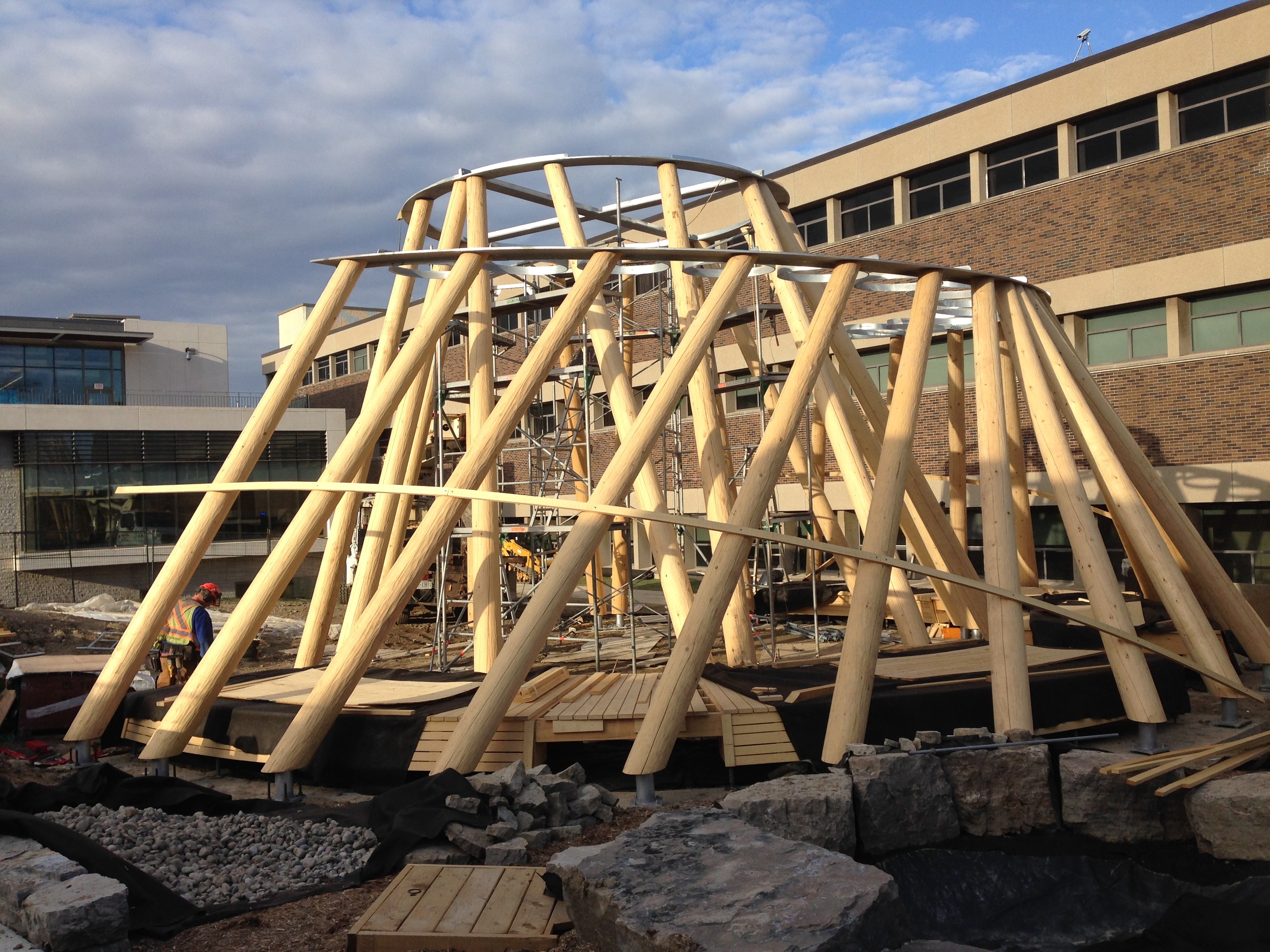 The Work we did in 2016 and some high points of the year. Thanks again to all of our customers - past and present.
Read More
---
Previous Page
-
Next Page